Hexafluorobutadiene is a difficult word for those who not got along with chemistry in school. In fact, it is a colorless transparent gas that is used for plasma etching of printed microelectronic circuits. Due to its chemical characteristics, this gas is classified as a second hazard class and must be transported under special conditions.
We have been engaged in transportation of various dangerous goods for more than 15 years and have considerable experience in this industry. Back in the early 2000's, the manufacturer's partners from Japan predicted a significant increase in demand for this specific product in the field of microelectronics. Nowadays in Japan, which has always been at the forefront of this type of industry, huge amounts of work with microchips are performed using hexafluorobutadiene.
At the request of our customer, we provided multimodal delivery of industrial gas from Perm (Russia) to various ports in Japan by rail and sea. The cargo was packed in cylinders made in Japan specially for storing such categories of goods. They are specially certified by the Russian Maritime register of shipping to verify their suitability for transportation of this type of substance.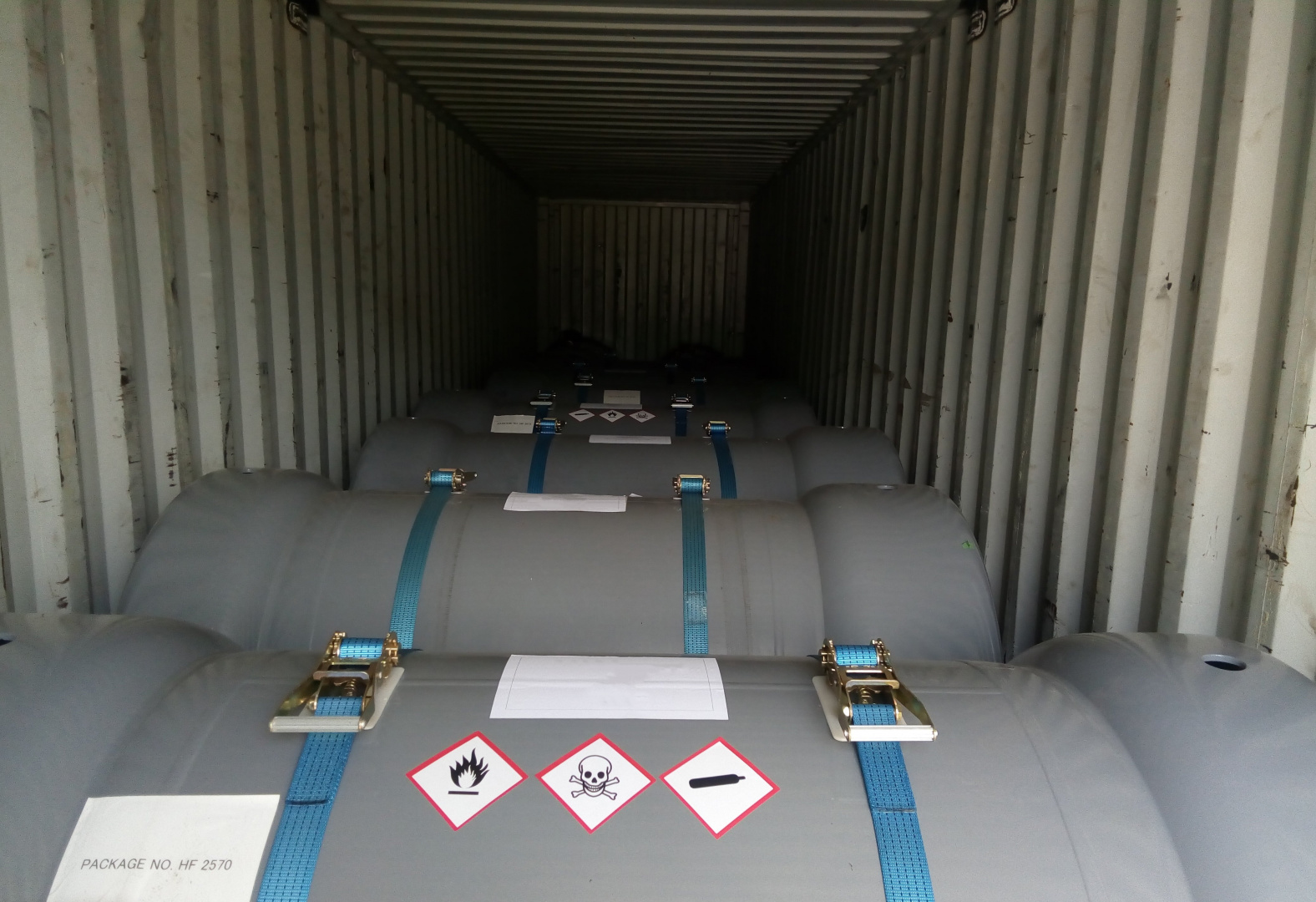 For a long time, transportation was carried out through one of the European ports. The head of the multimodal transportation department was sent on a business trip to get approval for the delivery of cargo through the Far East. After all the necessary permits were obtained, we began to transport this cargo through the territory of Russia. A separate contract had to be concluded with the railway station in Yekaterinburg. The additional approval of transportation was required due to the fact that each cylinder weighs about two tons. This is done should each space for the load exceeds 1,500 kg.
By rail, the cargo was delivered in a standard 40-foot container to one of the transport hubs of the Far East. Upon arrival, containers were loaded onto the ship by crane, specially secured and sent to the ports of the Japanese cities of Yokohama, Kobe and Niigata.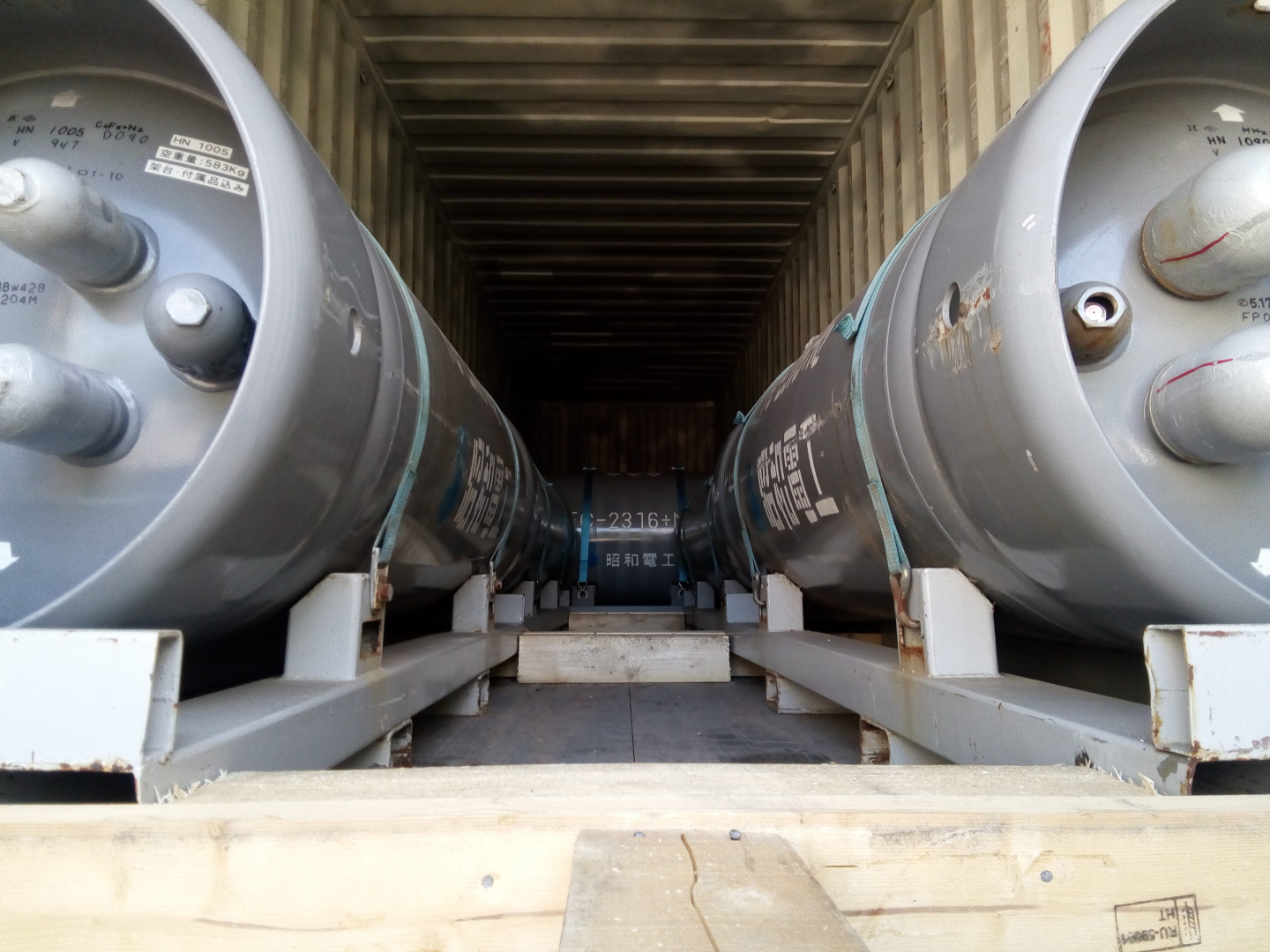 We have been conducted these shipments since 2005. The way from the customer's door to the destination port usually takes 30 days. Overall, the cargo covers about 9,000 km.
For over 25 years, TRASKO has been specializing in the delivery of various goods by all modes of transport around the world. We will be glad to provide you with our professional expertise in the field of transportation as well as to make a delivery in accordance with your wishes.