There are some examples of cargo that require special conditions during transportation. The requirements become more and more serious when it comes to transportation of plants.
Have you ever heard of the flower known as «the desert rose»? It's official name is adenium. Recently, we transported the seedlings of this plant along with succulentus and aglaonema from Bangkok to Chelyabinsk.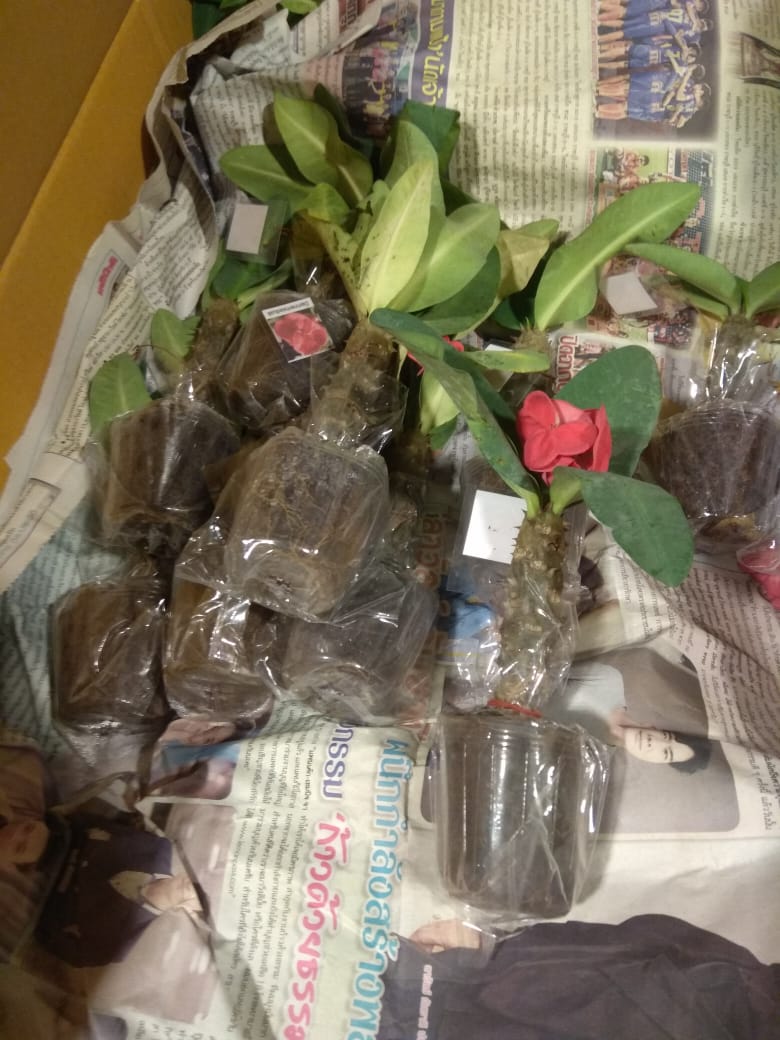 These potted houseplants were intended for sale for landscaping offices and to private collections. The cargo was packed in boxes and coconut pots. Delivery was carried out in two shipment distances performed by planes. The first flight was from Bangkok to Moscow and another one from Moscow to Chelyabinsk.
During the first shipment distance of over 7,000 km it was extremely important to maintain a constant temperature regime. A phytosanitary certificate was issued in the country of departure and the cargo proceeded to Moscow.
Plants transportation is a very specific task. Seedlings should be transported in a special way: you cannot allow them to cool or to experience excessively high temperature. Upon arrival to Moscow, TRASKO representative promptly took samples of seedlings and took them to Rospotrebnadzor for analysis. This operation is necessary to obtain permission that the cargo could be transported across the country.
After receiving the authorization paper, the broker submits a declaration. The cargo should be released on that day or at least on the second not to expose the cargo to significant temperature influences. We made it the same day. After that, the flight to Chelyabinsk was booked as quickly as possible and the cargo continued its journey for a distance of almost 1,500 km.
Overall, the whole transportation from door to door took 5 days. The cargo covered a distance of 8,560 km and was successfully delivered to the customer in accordance with the agreed terms.