An asphalt plant is a whole industrial facility, which is engaged in production of asphalt concrete and bituminous mix, which will later be used for the construction and repair of asphalt pavement.
Since September 2019, we have been transporting the asphalt plant equipment to various regions of Russia. The branch office of TRASKO in Tver carried out a lot of cargo transportation, including the oversized ones, on company's 13 m and 16 m semi-trailers.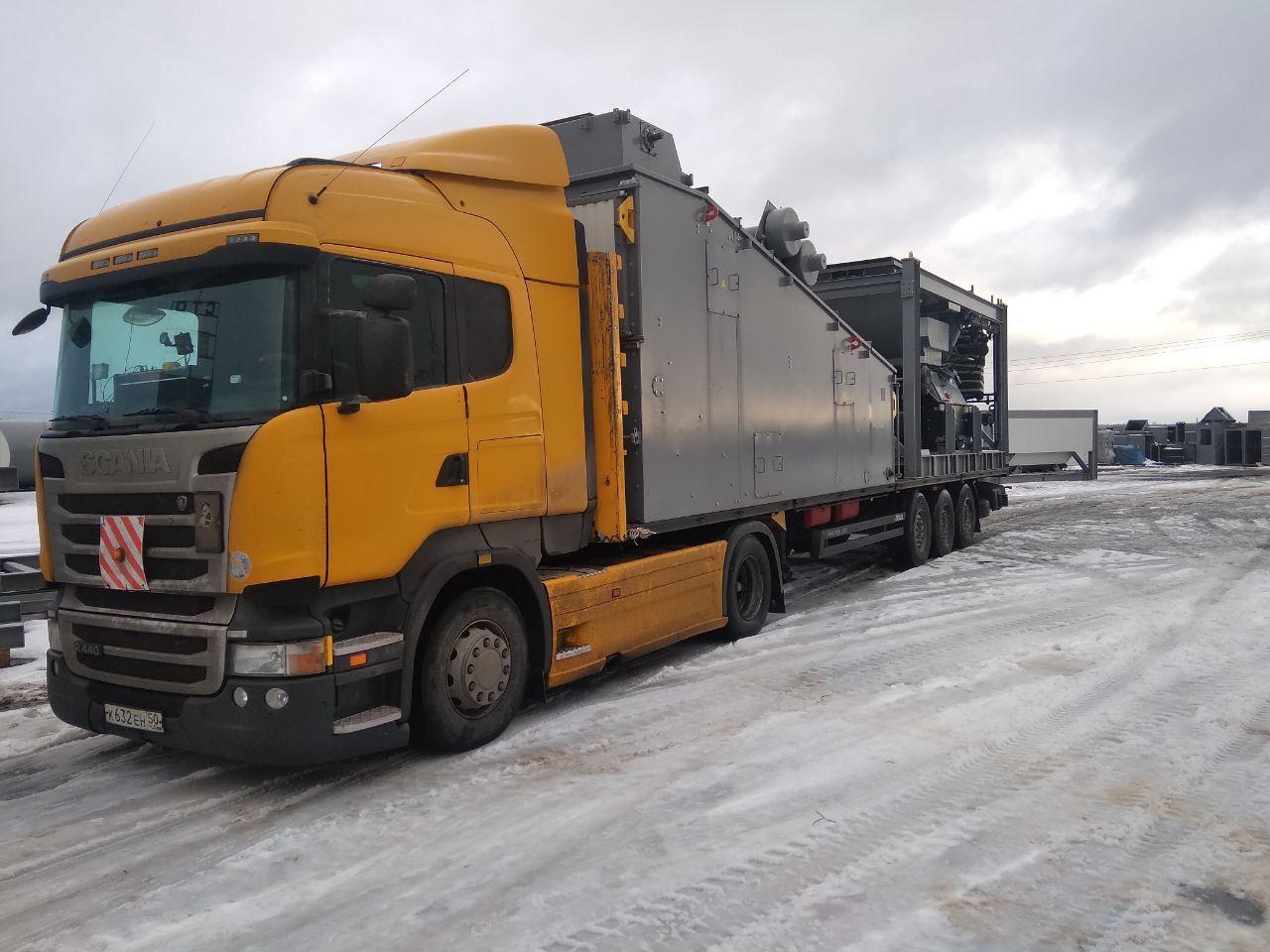 The multi-ton cargo loaded by the crane was fastened to the platform with the help of chains. This type of transportation requires agreement of the Federal state institution Uprdor «Russia». The agreement was received for each transportation of this type.
The cargo was delivered on time even in the most remote regions of Russia.
TRASKO has an extensive experience in such transportation not only throughout the Russian Federation, but also in the EU and CIS countries. We have transported production lines for metal profiles galvanizing as well as a metal products facility and a factory for the production of ceramic porcelain tiles. TRASKO would be glad to provide professional services to solve your logistics tasks.