Over the years, we have carried out many interesting oversized transportations. Today's story is about the transportation of another oversized and heavy cargo.
TRASKO branch in Kazan received an order from one of the world's oil and gas equipment manufacturers for the transportation of 16 ball valves from Germany to the Republic of Tatarstan (Russia). Transportation of such a cargo requires special trucks and transportation permits. In addition to the delivery itself, TRASKO provided documentation services, carried out registration of special permits and insured cargo.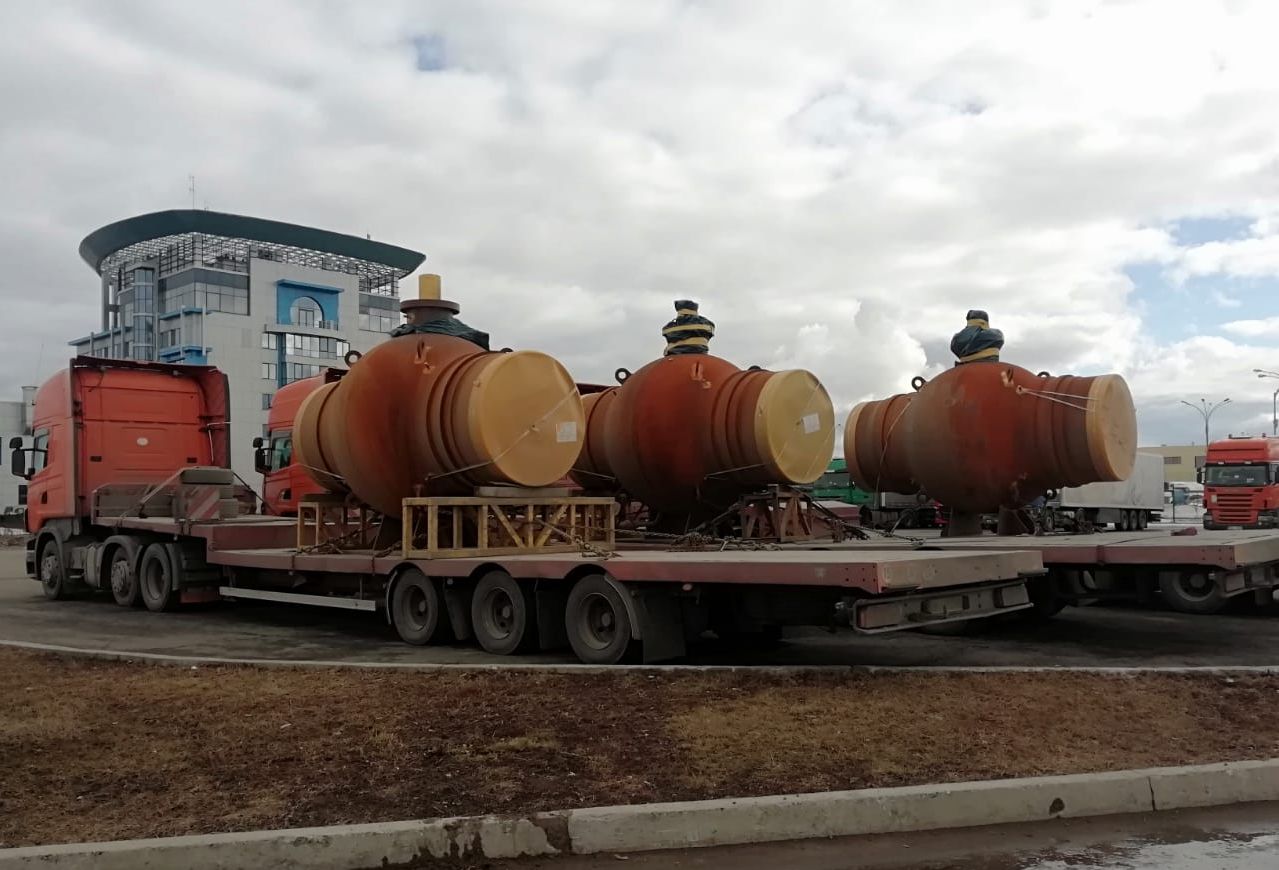 An important feature of the transportation was the need to provide a large number of lowboys in a short time in accordance to the strict schedule of shipping in Germany and the need to simultaneously deliver of ball valves for hiring special automotive equipment for unloading the cargo.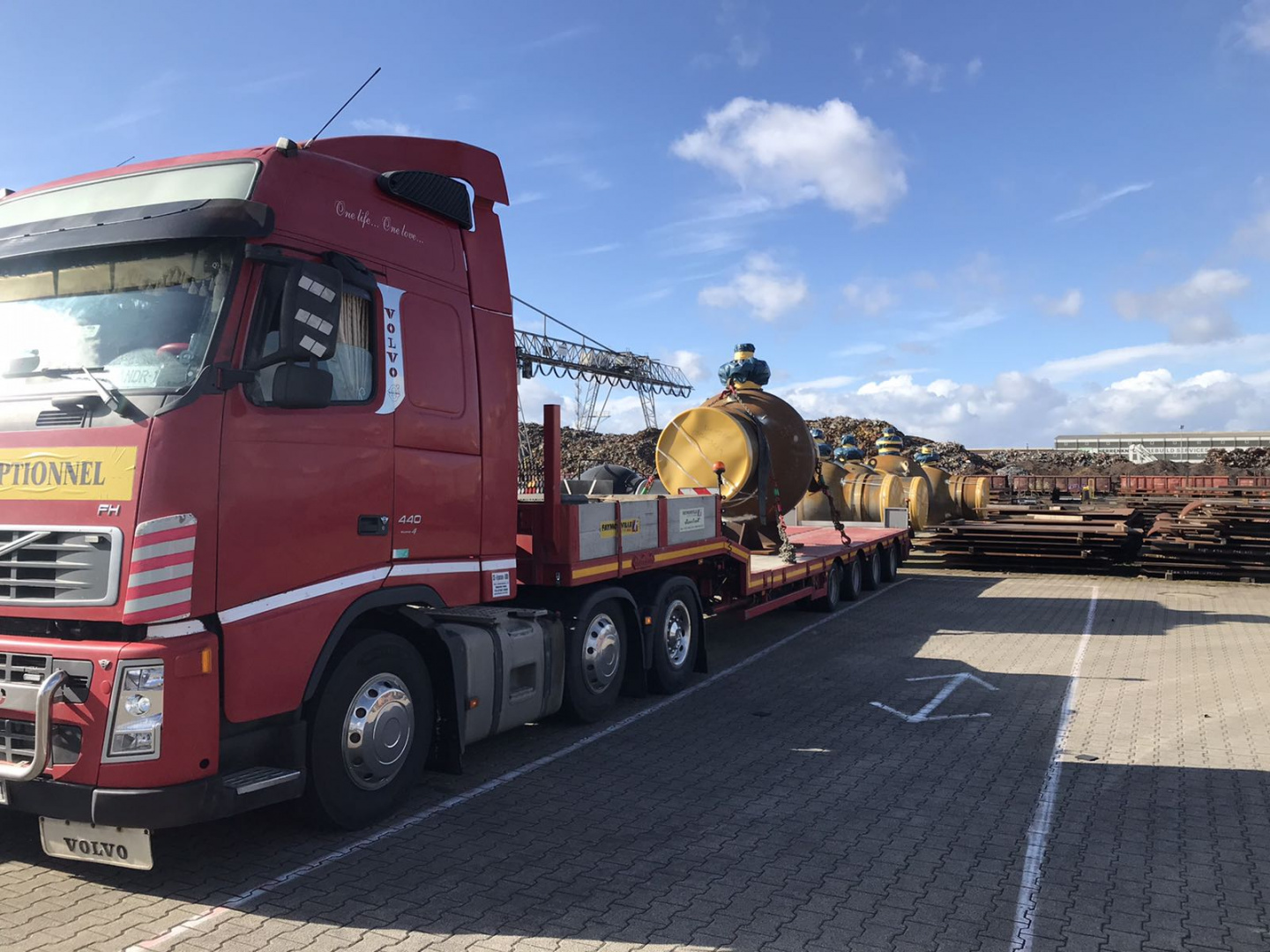 The overall weight of 16 oversized items was 400 tons: 6 ball valves weighing up to 20 tons and the weight of each of the rest 10 was 28 tons! It was decided to transport those six by land through Poland and Belarus. To reduce the cost of delivery, the 28-ton ball valves were transported from the sea transit port of Germany to the ports of Latvia and Russia. We successfully met the delivery schedule, but due to the coronavirus pandemic, the final shipments coincided with the first non-working week in Russia. For this reason, there could be difficulties with timely customs clearance and unloading.
In order to reduce the additional costs for our customer we made a decision to postpone the transferring of ball valves in Russia into trucks and organized storage of the cargo in the port of St. Petersburg until the customs of destination and the warehouse of the consignee restored. A week later, all the ball valves were loaded on trucks equipped with lowboys and continued the journey to their destination point.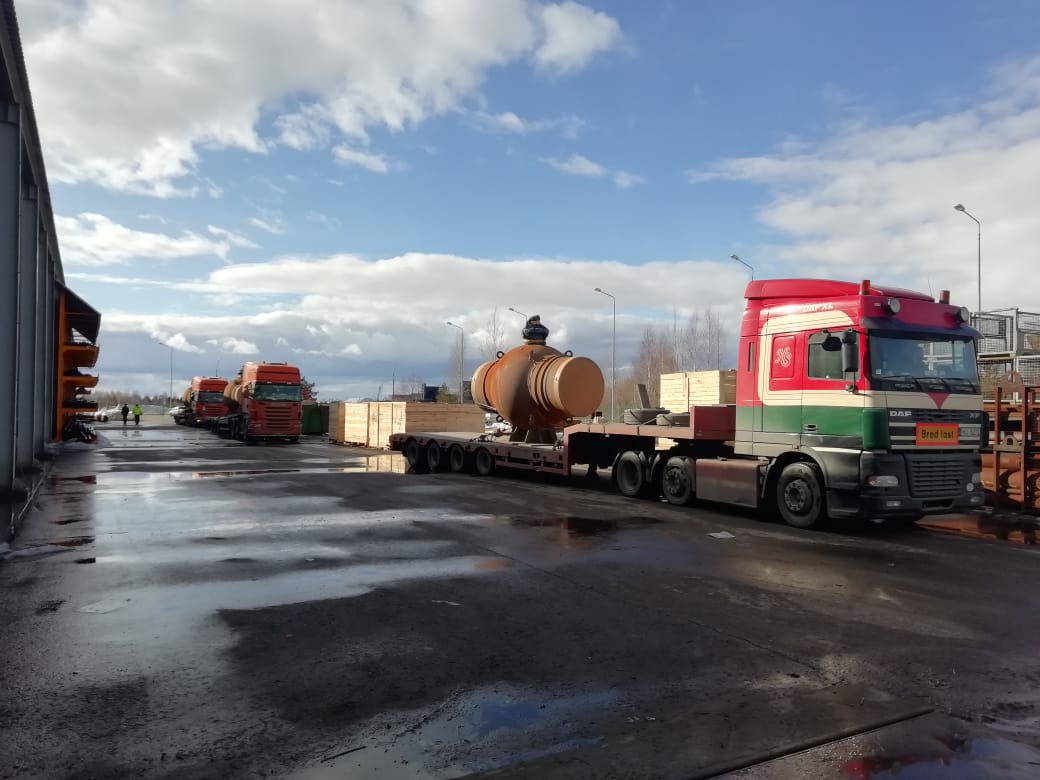 Overall, the cargo was successfully delivered to the customer in accordance with the agreed terms and conditions covering a distance of about 3,600 km.
TRASKO has been professionally delivering cargo for 25 years. We are happy to share our expertise with you and offer the most effective and cost efficient solutions for transportation in Russia and around the world.