Recently, we have transported several turning and milling centers (CNC) and their components from Austria to Russia for our customer. Oversized cargo and equipment were packed in boxes that were fumigated and prepared for the delivery. The weight of one machine was 22,400 kg while the weight of another one was 13,400 kg.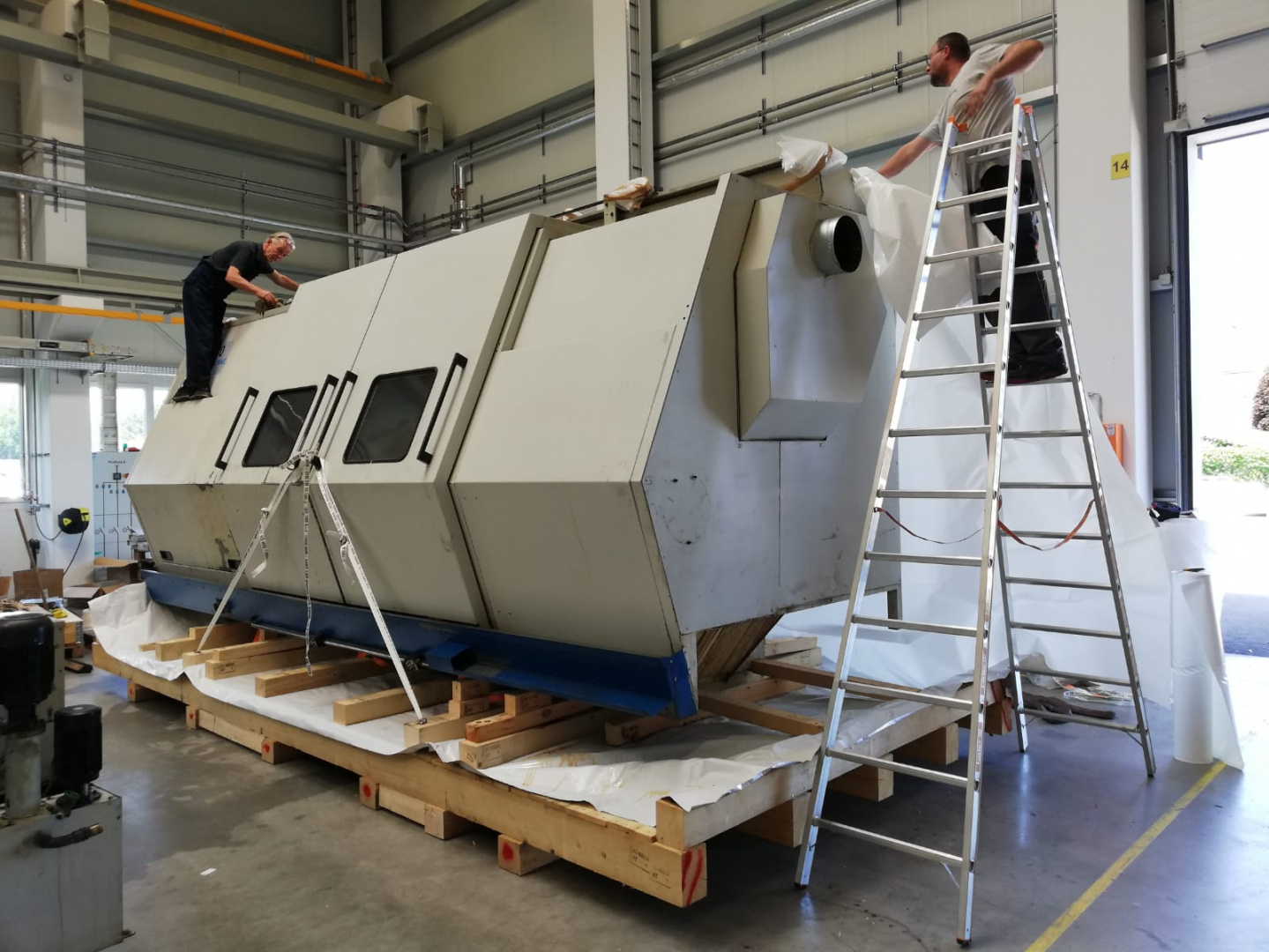 To conduct cargo transportation, TRASKO team simultaneously delivered one lowboy trailer for the heaviest cargo; a truck with a Jumba semi-trailer for another one cargo and a curtain-sided truck for transporting the equipment. The total weight of the components was 13,240 kg. With the help of a special crane, the boxes were loaded onto vehicles, secured with belts, and the cars started their journey.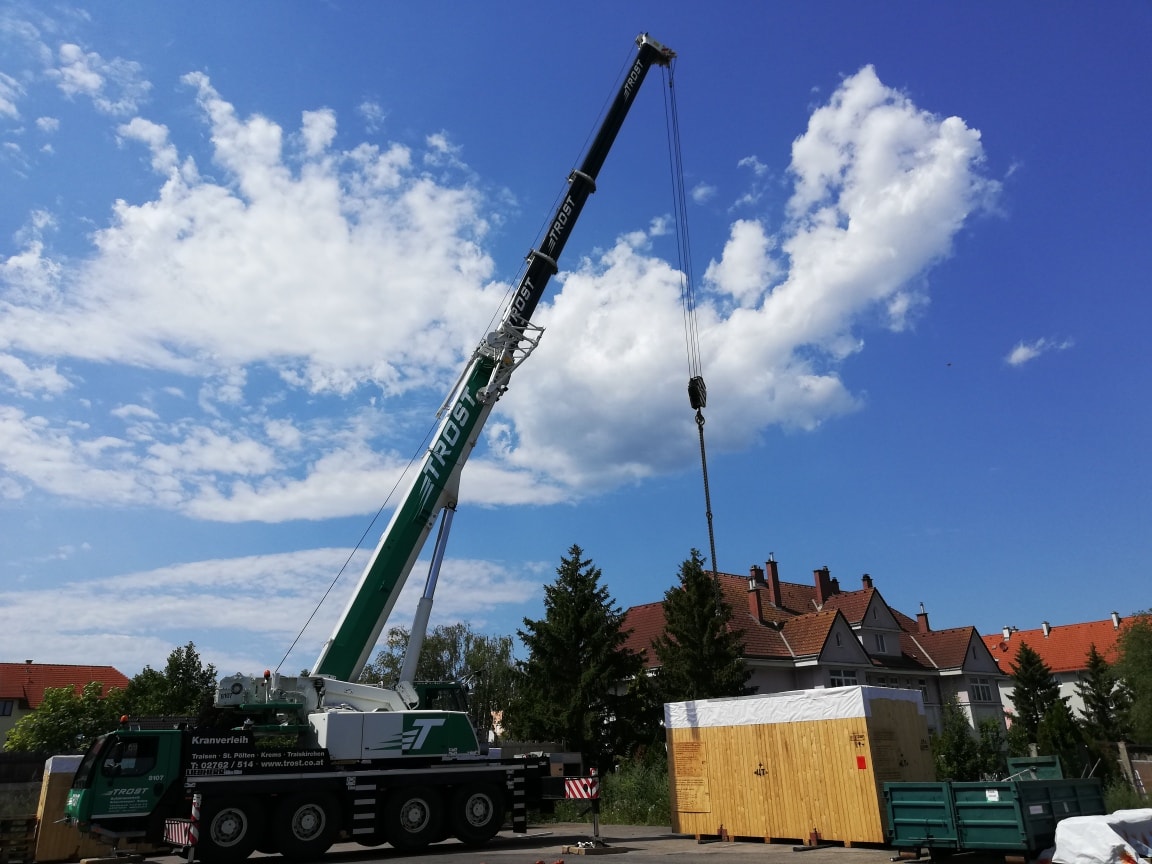 In addition to transportation itself, TRASKO also provided cargo insurance and customs clearance. Taking into account the fact that single declaration was issued for all the cargo and it was divided into different trucks, it was important for them to arrive at the customs clearance point at the same time. For the correct passage of the procedure, the corresponding HS code was issued for each detail.
Different dimensions of oversized cargo became another feature of the transportation. Thus, all the trucks followed different routes to the customs clearance point. After 11 days, all three trucks arrived at the customs post in the Moscow region. All the procedures were carried out in a day. Such a rapid border crossing and customs clearance became possible due to the coordinated work of all interested parties: the sender, the carrier, the broker and the recipient.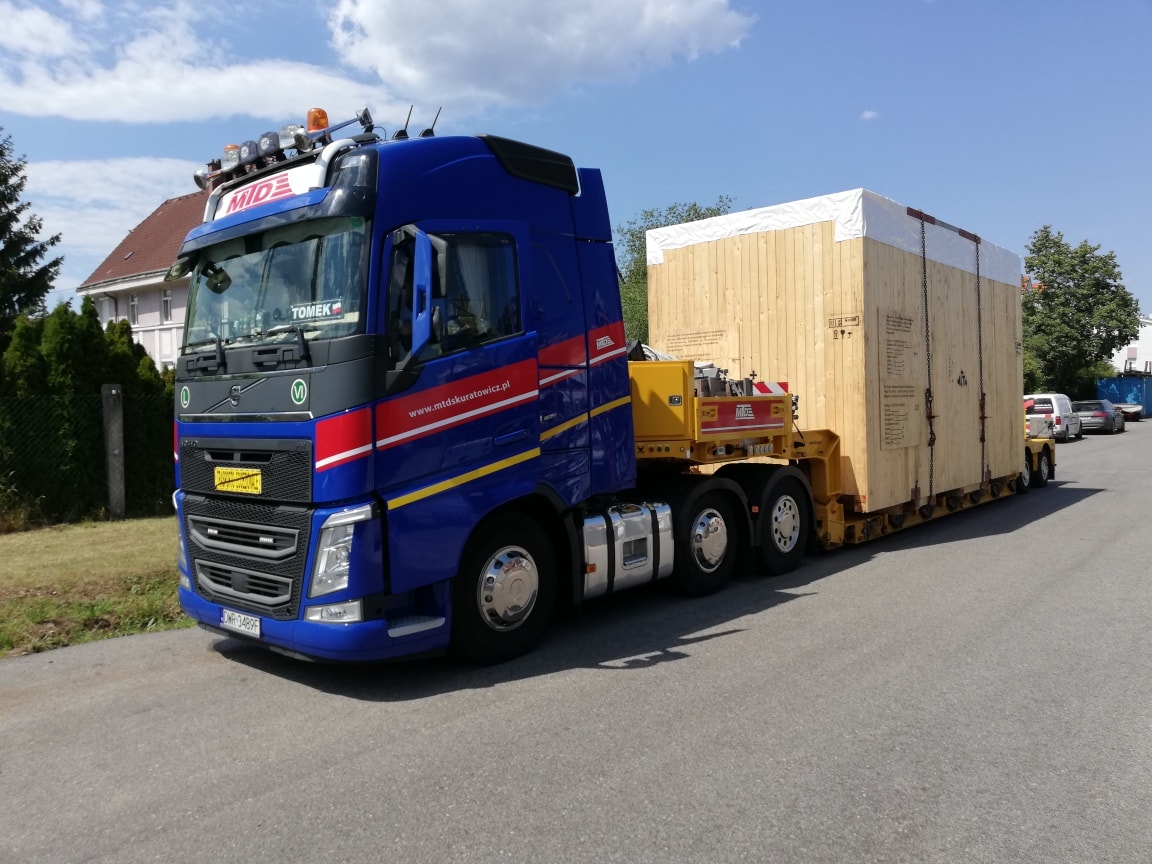 The final destination point was in the Republic of Tatarstan. Three days later, the cargo was delivered to the customer's door.
Overall, 14 days later, the cargo and the components arrived at the final destination having covered about 3,500 km.