The customer appealed to TRASKO to transport caoutchouc in carton boxes on pallets from Omsk to Kocaeli Province (Turkey). The peculiarity of this project was the volume of cargo and delivery time. All the transportation had to be performed in 2 months.
From 3 to 5 trucks were delivered to the departure point daily. During the entire project, 86 trucks were engaged. To ensure transportation, the trucks were mainly delivered from Kazakhstan.
During the transportation government started to impose restrictions because of coronavirus pandemic. For safety reasons, the general director of the freight forwarder plant imposed bans on the contact between the factory employees and drivers for processing and transferring documents for cargo.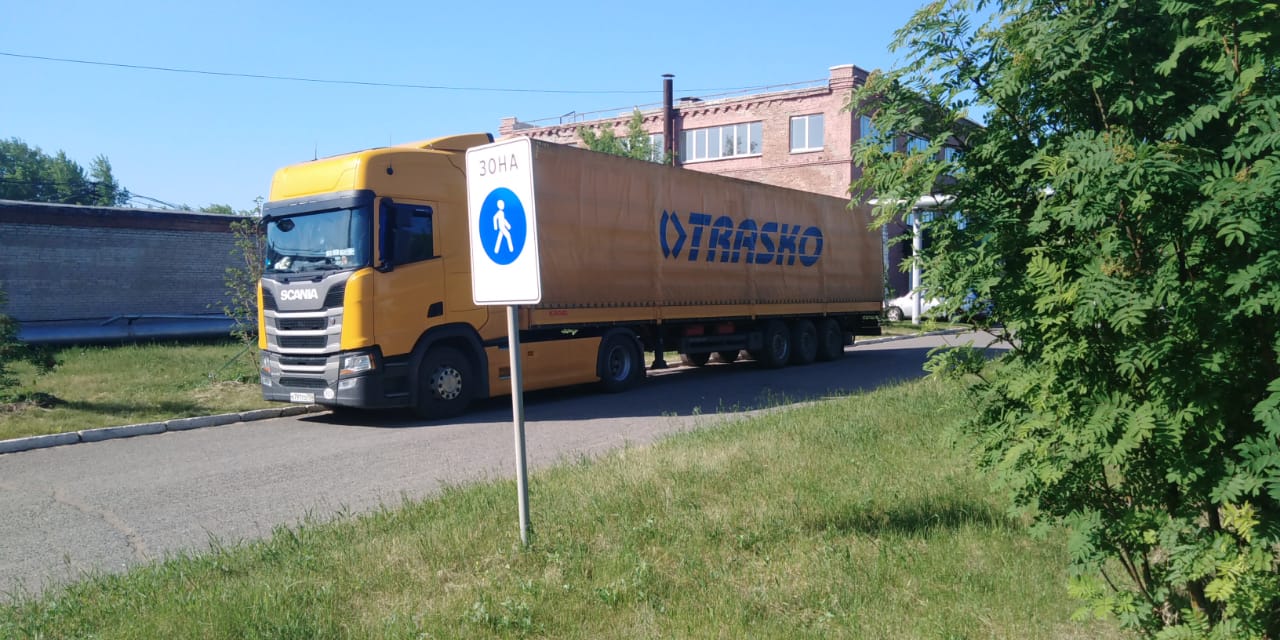 To resolve the current situation, TRASKO drew up a schedule of the trucks arriving and also allocated a special employee from the company, who came to the plant in the morning on the day of loading, put on a mask and gloves, collected documents from drivers, accompanied them to measure the temperature and get passes to the checkpoint. Then the employee carried out the transfer of the documents and sent the drivers for loading. At the same time, we have provided our drivers with all necessary measures of pandemic protection for the safe performance of the transportation.
As the coronavirus situation became more complicated, difficulties started to appear at the borderlines. The original route passed through Georgia. However, the border point was covered with snow for a long time. Due to changes in weather and epidemiological conditions, traffic jams of trucks began to form at Georgia borders. We had to change the route and started to carry out transportation by ferry through the Ukrainian port of Odessa. The situation at the ferry crossing also became more complicated over time, and 14-day quarantine for foreign drivers was introduced at the borders.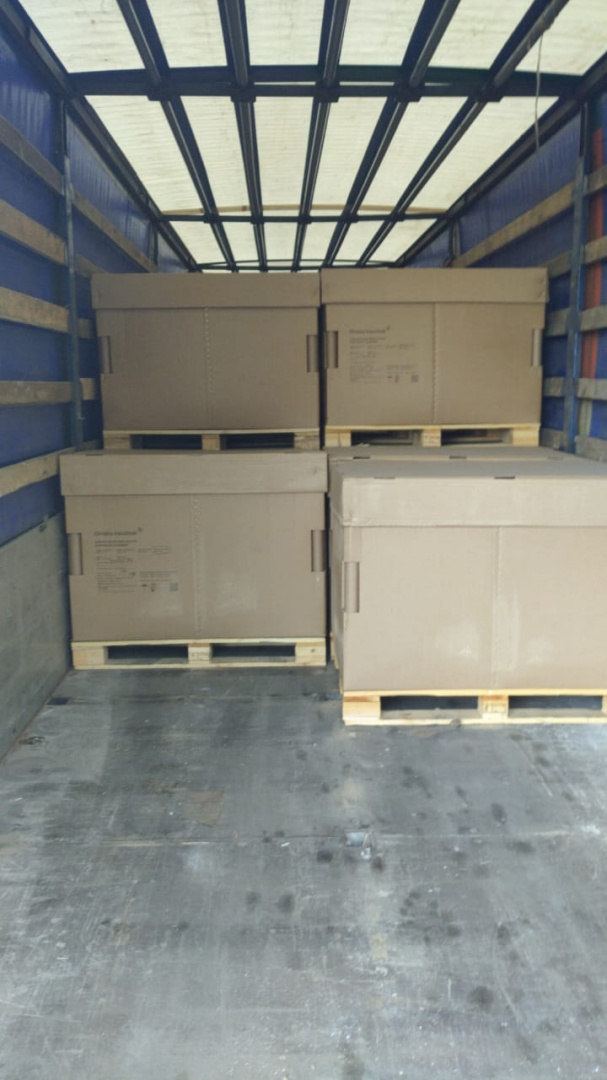 In this regard, we were forced to change the route for the third time – this time it was decided to deliver cargo through Romania and Bulgaria.
Soon Russia imposed restrictions on the entry of foreign drivers, so there was an acute shortage of vehicles sent for the delivery. Since that moment, the pallets were transported directly from Omsk via reloading at a warehouse in Krasnogorsk (Moscow region). Thus, transportation from Omsk to Moscow was performed onboard of one truck. Then after loading and unloading operations in the warehouse in Krasnogorsk, the cargo has been delivered to the destination point onboard of the Turkish truck. Drivers used one of the three previously developed routes, taking into account the current situation in each of them. Overall, depending on the chosen route, the trucks passed from 4,500 to 5,500 km and the cargo was successfully delivered to the customer. Due to the fact that fuel is cheaper in Kazakhstan, we also managed to optimize the rate for the transportation of the cargo.