To tell the truth, we are fond of various complex and exclusive transportations, especially oversized delivery. A few years ago in the interests of our customer we delivered olive trees from Haifa (Israel) to Yalta (Russia).
The age of each tree ranged from 300 to 800 years. However, their dimensions were even more impressive: the crowns of some of them were at least 4 meters! In order to ensure safe oversized transportation, the crowns were densely assembled or cut to the required dimensions. To deliver such a cargo, it was necessary to use 40 FR flat rack containers. During the preliminary phase of transportation it became known that the soils nearby the dispatch point were unsuitable for placing a large volume of equipment and loading onto containers, so it was decided to order additional manipulators that transported goods to the nearest point where such a loading could be performed. After completion of all the necessary approvals and procedures of loading and packaging, the trees were delivered to the port of Haifa. Additional measurement was carried out by a certified surveyor there and containers with trees began their journey to Novorossiysk by sea.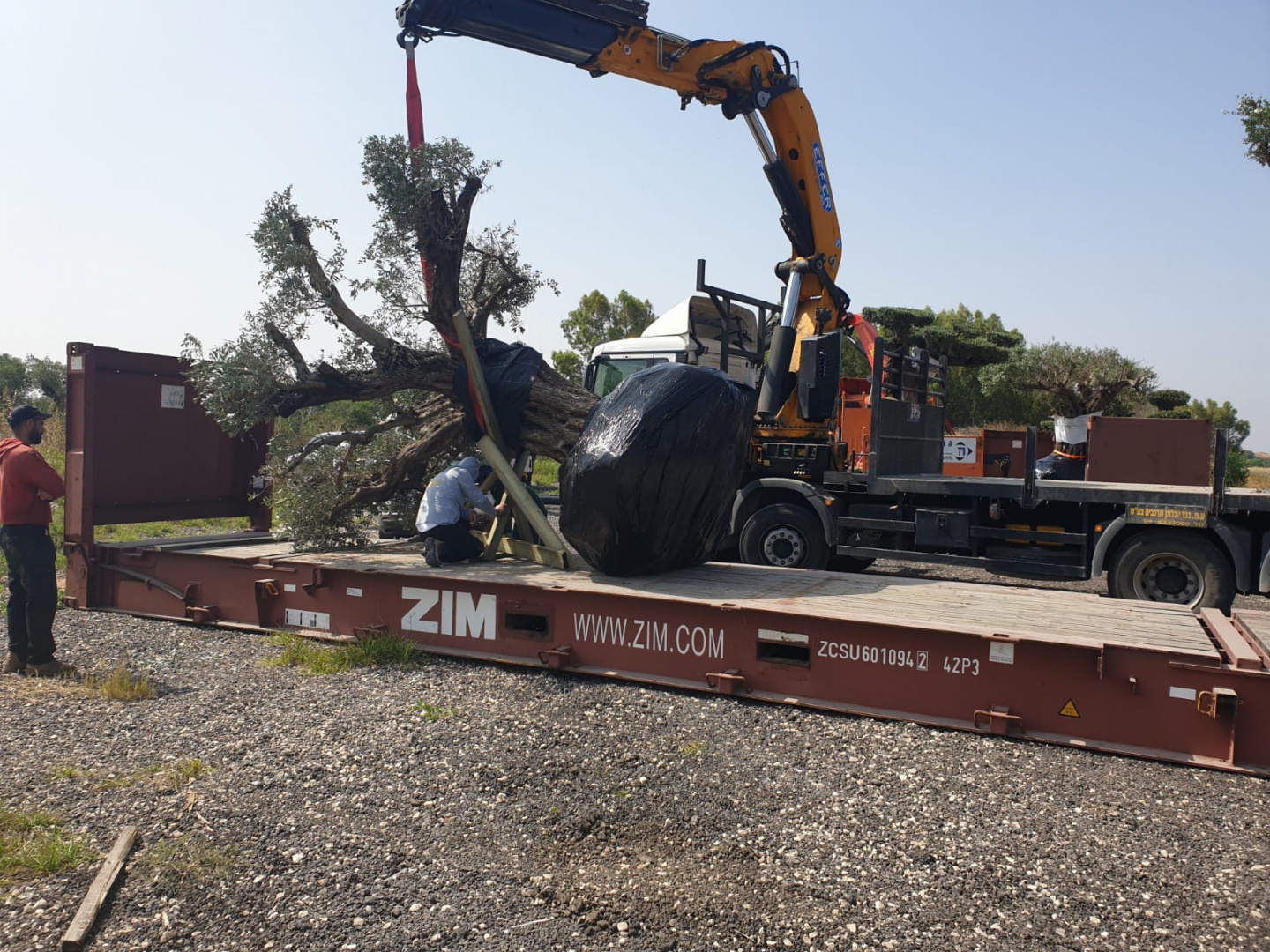 Upon arrival, the trees were irrigated and the samples were tested. The second survey was passed; the phytosanitary control was carried out. Considering the dimensions of the shipment, it was decided to accompany the cargo to the most difficult points of the Krasnodar region on the way to the ferry to the Crimea. After receiving all the necessary approvals, a convoy of trucks with lowboy, accompanied by few cars with yellow flashing beacons, moved further. All trucks were successfully ferried to the Crimea. The cortege joined the procession again after ferry transportation.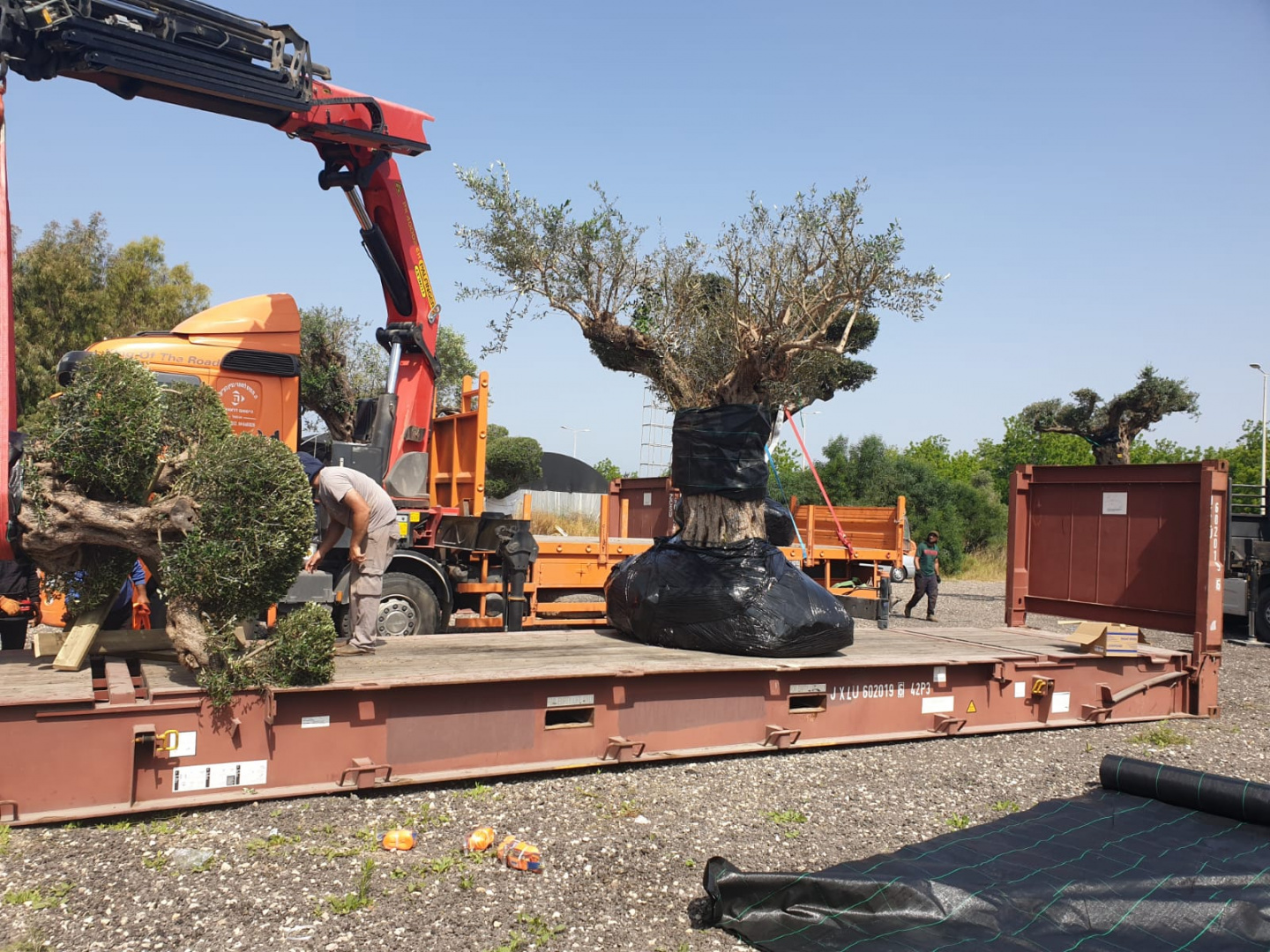 Having successfully passed Kerch, trucks moved to the Tavrida Highway. A few times the special services responsible for electrification have to lift the wires for the safe transit of the cargo. Similar actions were performed on the highway from Simferopol to Yalta. Due to the coordinated actions of TRASKO, customers and partners of transportation, as well as the assistance of road and transport services, transportation was successfully completed at the destination in Yalta. The trees were unloaded to the place of their temporary planting. We successfully implemented this delivery more than three years ago. Now guests of the Crimea can admire the flowering monumental olive trees!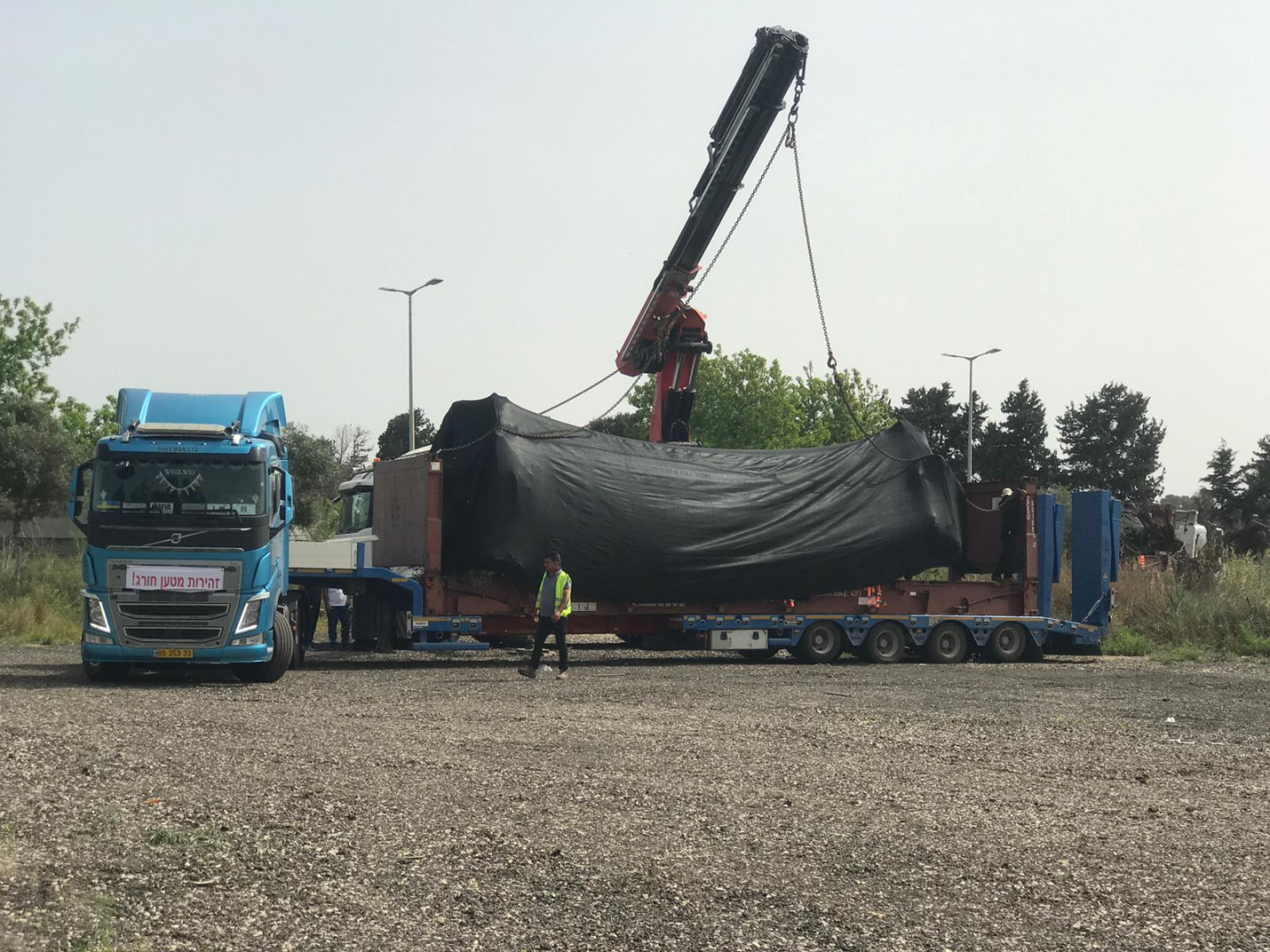 TRASKO has been professionally carrying out cargo transportation of a variety of cargo for over 26 years. Many years of experience allow us to successfully implement the most ambitious projects in the field of logistics. We would be glad to share our experience and offer a solution to your logistics issue at the best price and in accordance with the highest quality standards!