The government and Yi Lianhong, the Governor of Jiangxi province, which is located in the South-East of China, delivered a batch of 20,000 medical masks to the Perm region within the humanitarian aid.
In accordance with the agreements of the Chinese-Russian inter-regional cooperation Volga-Yangtze, the Russian cities located on Volga River are developing friendly relations with the provinces of China. Thus, the Perm region cooperates with Jiangxi.
The medical masks were delivered to the Perm regional fund for social support of the population. The received medical goods will be distributed among the departmental, volunteer and public organizations. It is expected that during the state exam, students of the region will also be provided with those masks to ensure safety.
TRASKO participated in the delivery of this humanitarian cargo when it comes to customs clearance. We also helped to obtain conclusions from the Ministry of Industry, Entrepreneurship and Trade of Perm region to release imported goods from customs payments. This document is issued for the first time in the Perm region.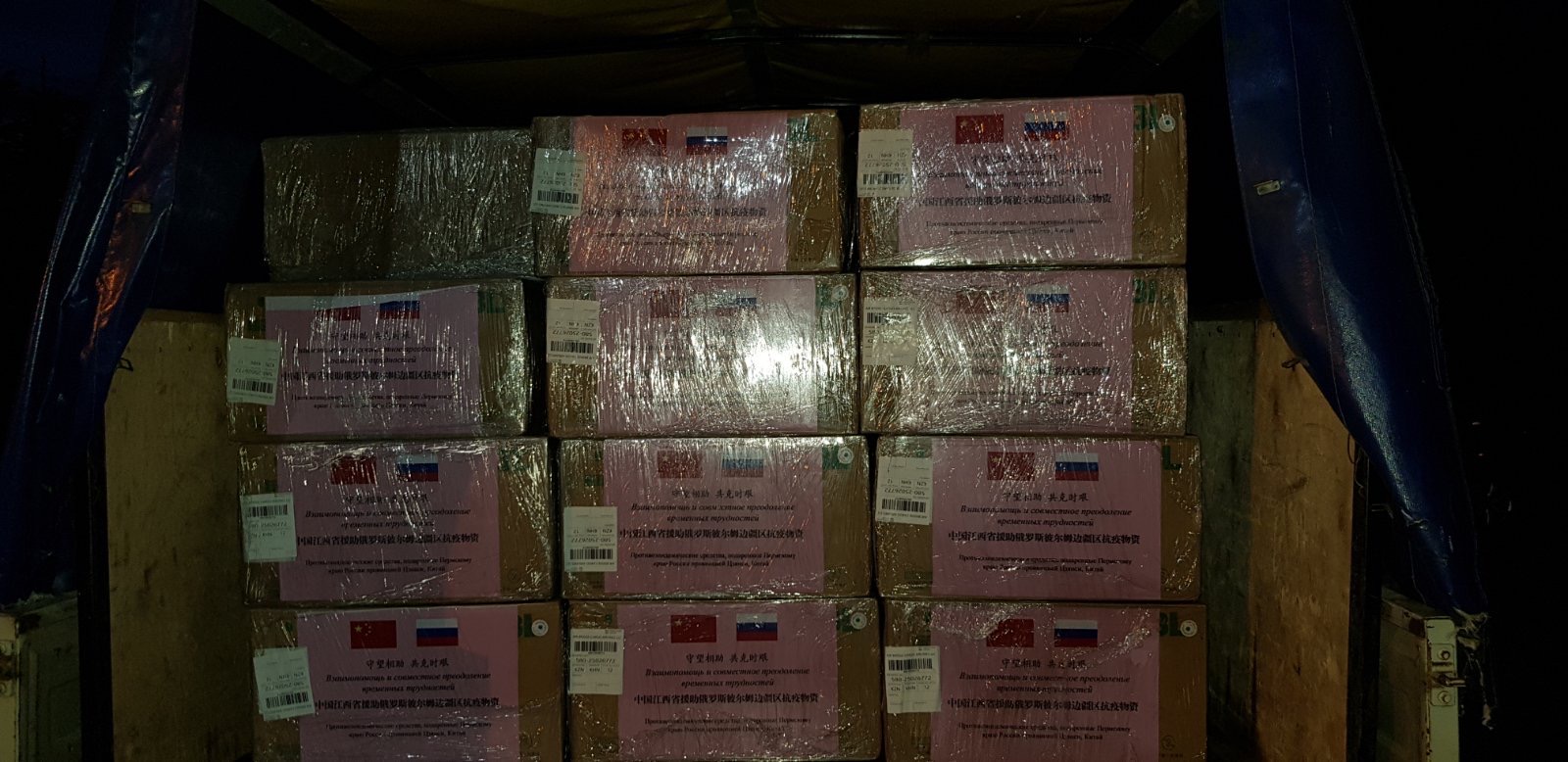 Medical masks were delivered to the region by aircraft, and then transported to the location by a car. Overall, the cargo covered 5,650 km. The project was initiated by Dmitry Mahonin, the Head the Kama River area. The delivery was implemented with the help of Igor Sapko, Deputy of the State Duma and Perm Society of Friendship with China.
TRASKO branch office in Perm was awarded a letter of thanks from the State Duma for participation in organizing the delivery of the humanitarian aid to the Perm region.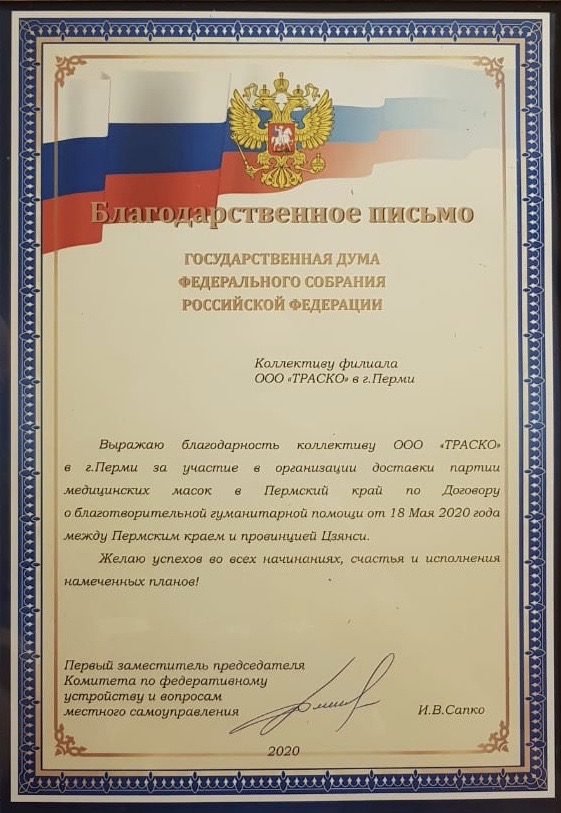 TRASKO is always ready to help you with the delivery of a variety of cargo and to conduct necessary paper work. We are ready to provide you with our professional expertise as well as to develop the most cost-effective and efficient way to solve your task in the field of transportation and related services.