In 2021, TRASKO launched a new segment of activity called outsourcing of foreign economic activity. This is a comprehensive set of services that allows to provide official import and documentary support of cargo on the territory of the Russian Federation.
In the interests of our customer, a landscape design provider, we held outsourcing of foreign economic activity and transported cache-pots for planting ficus trees. The diameter of the pots ranged from 43 cm to 140 cm. Overall, we delivered 24 decorative vases and 16 plates for them.
One TRASKO truck was allocated for the delivery from De-Kwakel (Netherlands) to Yekaterinburg (Russia) with the customs clearance in the Moscow region. The delivery to the customer was quite urgent because ficuses intended for planting in pots have already been on the way. At the same time, the delivery of cache-pots had not even begun.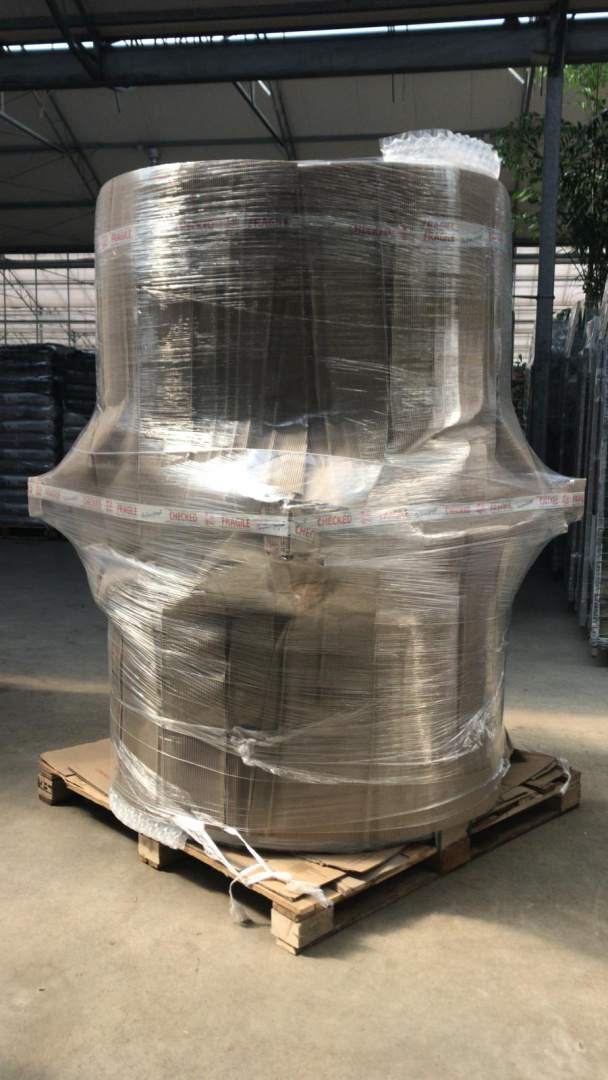 The cargo planned for purchase and future delivery was in stock in limited quantities. In order to ensure timely booking of the required volume of products, we promptly signed all the necessary contracts with the customer, made an advance payment to the supplier and pre-ordered the required the number of cache-pots. Only a week has passed since the moment of the first contact with the customer up to the moment of booking goods from the supplier.
As we mentioned earlier, outsourcing of foreign economic activity is an impressive set of services. In particular, within this project, TRASKO carried out a full range of services for the supply of imported goods:
interaction with the supplier of goods in the Netherlands regarding the preparation of a foreign trade contract, as well as the development of shipping documents for the batch;
payment for the goods to the supplier in the Netherlands;
international transportation by road;
export customs clearance of goods in the EU;
customs clearance of cargo in the Russian Federation (less than 2 hours have passed from the moment of submitting the declaration for goods to the moment of releasing the cargo);
sale of goods to the customer at a pre-agreed price, including all costs associated with the delivery, as well as 20% VAT.
Thus, in 8 days the cargo covered the distance of 4,240 km from De-Kwakel (the Netherlands) to Yekaterinburg (Russia), with customs clearance process in the Moscow region. The cargo was successfully delivered to the customer in accordance with the agreed terms.
Outsourcing of foreign economic activity is an excellent solution for the companies with rare and irregular cargo deliveries and for the companies with diverse goods and a changing nomenclature. This type of service is also useful for the companies with a large number of partners abroad and companies without significant experience in exporting and importing goods who want to optimize their costs and deliver cargo without being involved in the routine accompanying this process.