The equipment used for grinding solid materials requires increased wear resistance of certain parts. We carried out the transportation of a two-component compound from the Republic of Belarus to Mongolia in the interests of our customer.
The epoxy resin-based substance is used to fill the cavities of wear parts in large gyratory-cone crushers as well as in ball mills. With its high impact strength and compressive strength, minimal shrinkage and rapid solidification, the compound can significantly extend the life cycle of a number of units and the equipment itself.
The cargo in branded containers with a total weight of 1,700 kg was put on several pallets with dimensions of 1.2 m x 1m and a height of 2 meters. The pallets were loaded in Minsk within a combined cargo and started its journey to the destination point in Mongolia.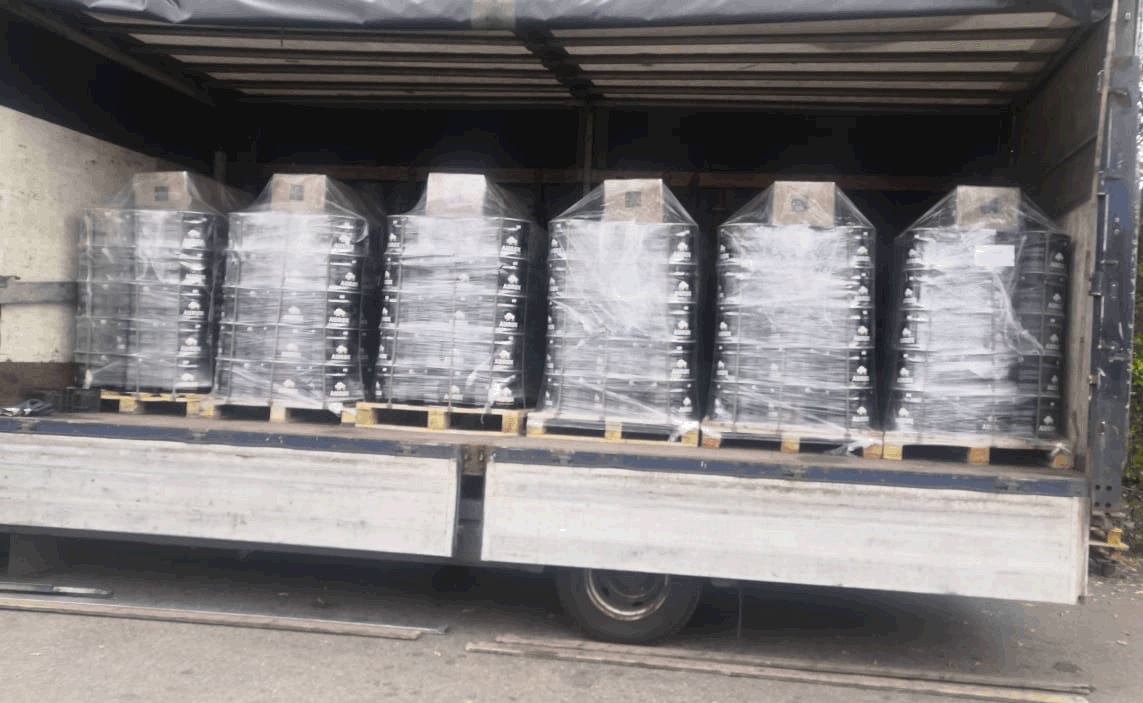 We develop the routes for LTL cargo to deliver shipments to customers along the way. All the combined cargo necessarily passes through consolidation warehouses for redistribution on further routes. Within the first stage the palletized cargo arrived at the consolidation warehouse in Moscow. Then the pallets continued their journey to the destination point in Erdenet, the second largest city in Mongolia.
In addition to transportation, TRASKO carried out cargo insurance. Due to the fact that the transportation was carried out from the EAEU country to a third country and the customer was the EAEU country, the VAT was 20% instead of 0% for import-export transportation.
Overall the cargo covered a distance of approximately 7,000 km from the Republic of Belarus to Mongolia in 24 days and was successfully delivered to the customer. TRASKO has been working on the logistics market for over 26 years. We have extensive experience in the delivery of LTL and FTL cargo by all modes of transport and we would be glad to offer you the optimal solution, taking into account all the specifics of the current geopolitical situation.